Friday 5th March 2021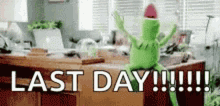 Morning everyone!!!
Today is the last day of home learning!! Wahoo!
You have all shown such great perseverance and I am really proud of you all.
Please find today's learning below:
Priority 1- Maths and Computing
Priority 2- Art and afternoon challenge
Priority 3- Well-being and story time
I am really looking forward to seeing you all on Monday. Have an amazing last day and weekend!
Miss McCann
Time

Learning

9:00-10:00

Maths

Today I would like you complete an assessment on IDL. If you do not have your IDL log in can you please email me as soon as possible so I can send this over to you.

Please try your best with this assessment with no help from your family. This will be a good indicator for me to identify areas we need to focus on as a class and what additional support I can give you when we return to school.

When you start the assessment the questions may seem very easy but you need to work through them to reach the questions more at your level so the computer programme knows your capabilities. Essentially the more questions you ask, the higher the level you will achieve.

10:00-10:30

Catch up Zoom

Today for our catch-up we have our quiz!! I'm so excited. You should have a link to log in to all of your plickers to complete the quiz as we go.

10:30-11:00

Break

11:00- 11:45

Art

So many of you wanted to do more art lessons whilst you were at home and I thought this lesson would link really well with your computing lesson next.

https://classroom.thenational.academy/lessons/understand-what-new-media-art-is-and-create-pixel-art-c4wkgc?activity=video&step=1

Watch the video first to understand about pixelated art.

You can either print off the worksheet below to create your own pixel art or you can use this online programme http://pixelartmaker.com/ or something similar.

11:45- 12:30

Computing

LO- To understand how to use variables in coding

Success criteria

1. I can create a sprite which changes costume repeatedly

2. I can programme a sprite to have specific consequences due to actions

3. I can add a scoring variable in my game which changes due to specific actions

Now watch my tutorial to learn how to create a flappy bird game using a scoring system. You can watch the tutorial the whole way through or pause when suggested and work alongside the video.

I have added the coding used for the game as a resource to download if you need some extra help.

Tasks

1. Create a background and a bird sprite. Programme the bird sprite to move up and down

2. Programme the bird sprite to change costumes so that it looks like it is flying

3. Create a sprite (sprite 2) that will be what your bird would like to catch for points

4. Code that sprite 2 to move around for the bird to catch ( see code support for exact coding and numbers)

5. Create a score variable and set score to 0 once you begin the game

6. Create a forever loop so that if Sprite 2 touches the bird it will gain a point

7. Finally add a hide, wait and show into the forever loop so the points are gained appropriately.

Extension: Develop your game- use all the knowledge you have gained to add extra effects such as speech, sounds and levels. Enjoy!

12:30- 1:30

Lunch

1:30-2:55

Choose your challenge!

You can either choose to complete one of the challenges or finish off your work from the morning if you have not been able to.

Remind yourself of the challenges that you can choose from for this week.

The challenge resources explaining each challenge is available to download as a resource below. Remember these are the challenges for you to choose from for the week. Enjoy!

2:55-3:05

Well-being

A breathing meditation

3:05-3:15

Story time-

We are now on chapter 23 of The boy at the back of the room