Monday 11th January 2021
Hi Class Four!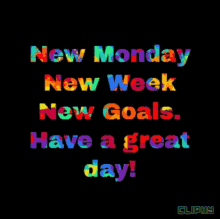 Happy Monday! I can't tell you how excited I am to be working with you! These are big shoes to fill as I know Mrs Wooliscroft is such a fantastic teacher but I hope you enjoy your online learning. If you need help with ANYTHING please let me know!
Mrs Wooliscroft has told me how amazing you all are at home learning and I am really impressed with how many raffle tickets you all have! I have the list of how many you all have so far and I will update this as we go along.
I know that being in a lockdown is tough but I know you are all such fantastic, resilient learners and you will do brilliantly!
May your day be filled with brightness!
Miss McCann x
Time

Activity

Extra Information

9-9.30

Times

Tables Rockstars

If you need your log in, please email me.

I have also challenged you all ( I am using Mrs Wolliscroft's log in just so you know) and got a grand total of 13 so I expect you all to beat me! (Raffle tickets for those who do!)

9.30-10:30

Maths

L.O- To understand how to find percentages of amounts

SC1- I can convert percentages to fractions

SC2- I can divide a number by a fraction

Complete the matching activity below to recap your knowledge of converting percentages to fractions. Once you have completed this I will go through the answers on the video before we start our new learning.

Work through the video at your own pace, pausing and re-listening at each point you need to. I will make it clear which part of the tutorial links with each colour challenge. You can either stop at each point and tackle the challenge then or watch the whole video and then choose your challenge.

The challenges are available to download below.

f you are struggling to see the video from the timetable, copy the link into your web browser to access a larger version. Please contact me if you cannot see the video at all.

Extension ( if you finish quicker than expected or want to do extra maths):

Below you can download a challenge for green/orange chillies and there is an extra tricky challenge for red chillies! Email me with your answers and I will give you feedback if you have been successful. An extra 2 raffle tickets if you can solve them!

10.30-11

Break

11-12:30

English

(Guided Reading and Writing)

English-

In English we are starting a new text called "The Giant's Necklace" which we will be basing our writing around the for next 2 weeks. Miss Stuart from Seal has create an excellent tutorial for you for today's lesson. The story text is at the bottom of the page to download but there is also a video of a reading of the text to help you.

L.O: To show my understanding of building tension and pace

(show: applying)

SC1- I can use short sentences

SC2-I can use deliberate vocabulary choices

SC3-I can integrate dialogue to advance the action

Tasks:

Read 'The Giant's Necklace' by Michael Morpurgo pages 3-top of page 10 to 'She was cut off.' Please don't read any further

Guided Reading Questions:

What characteristics does Cherry show? Use evidence from the text to support your argument. (3 marks)
How would you describe the relationship between Cherry and her brothers? Use evidence from the text to support your argument. (2 marks)
Find and copy one word that shows Cherry is small in size. (1 mark)
Find evidence on page 9 of how the author builds tension (3 marks)

2. Main task: To continue the story in the style of the author-please use the checklist below to help you. Try to aim for a page of quality writing. I am happy for you to type your story if you prefer.

Watch this video to help you understand how to build tension and pace.

3, Write an evaluative comment linked to the success criteria

12:30-

1.30

Lunch

1.30- 1:45

Well-being/

Mindfulness

Watch the video below and complete the activity

1:45- 2:15
Challenges

As you might be aware, we will be learning online together for at least a few weeks and so I want to plan lessons that you really want to do!

I would like you to take this time to tell me what areas of the curriculum you would really like to focus on in the afternoons. I have attached the year 5/6 curriculum at the bottom of the page and I would like you to record the areas of the curriculum you want me to focus on and how. It would be even better if you could come up with some experience ideas for me to deliver to the whole class whilst we are home learning.

You can record this in any way that you like e.g a mindmap or a list. Send your ideas through to me and I hope that I can make them come to life.

Enjoy planning!

3-3.15

Lexia/IDL or Story Time

If you usually do Lexia or IDL please use this time to do those first, email me if you need you log ins.

For our Story Time we are starting a new book called "The London Eye Mystery" If you have the book at home feel free to read along :) Here are chapters 1 and 2... Enjoy!