Monday 25th January 2021
Morning everyone,
I hope you are all doing well and had a lovely weekend. I hope that you managed to enjoy the snow on Sunday :) I am looking forward to seeing you on zoom and hearing all about it.
From our quiz on Friday I have given the following raffle tickets for 1st, 2nd and 3rd place.
1st place- 3 raffle tickets- Jackson and Lucass
2nd place- 2 raffle tickets- Duncan, George, Lawrence and Seb
3rd place- 1 raffle ticket- Adam, B , Eloise, Heidi, Isla, Mia and Peppe
Have an excellent day and remember to send me over your fantastic work so I can give you feedback and raffle tickets.
Miss McCann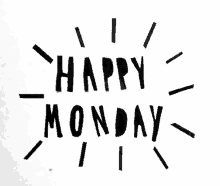 Time

Learning

9:00-10:00

Maths

L.O- To understand how to convert between metric and imperial units (inches and cm)

Success Criteria:

I can convert between inches and cm using doubling and halving skills
I can convert between inches and cm using multiplying by 10/100
I can convert between inches and cm using known facts

Today I would like you to work through each challenge from green to red if you have time. This is a new concept for you all so I really want you to take your time through the steps to fully understand this.

In my video tutorial I will go through each step and make it clear when to start the different challenges. You can stop the video at that point and tackle the challenge or watch the whole video and then work your way through the challenges.

Green- Convert from inches to centimetres

Orange- Convert inches to centimetres and centimetres to inches

Red- Convert between inches and centimetres and begin to compare.

10-10:15

Catch-up zoom

I'm looking forward to seeing you all on zoom. This is a chance for you to see all of your friends and ask any questions about today's learning. The link for the zoom will have been sent to your parent's email. Can you please make sure you log in with your name so I know who I am letting into the zoom.

10:15- 10:30

Mental Arithmetic

Please complete challenge 1 or challenge 2. Remember to use the efficient strategies you have been taught in class. Once completed check your answers on the answer sheet provided.

10:30-11:00

Break

11:00- 12:30

English- Guided reading and writing

L.O: To show my understanding of the perfect form of verbs (show: applying)

Success criteria:

I can use perfect verb forms in my writing to show the relationship of time and cause
I can explain what a perfect verb form is
I can use reported speech

Tasks:

Read 'How the rhino got his skin' Rudyard Kipling or listen to the story being read below.

Answer the following questions on the story.

How is the rhino's skin at the beginning of the story different to his skin now?
Why and how did the rhino take off his skin?
Was the Parsee right to put cake crumbs in the rhino's skin? Explain and justify your answer with evidence from the text.
The author used deliberate repetition of 'rubbed.' What affect does this have on the reader?

Main task: Write a letter from the rhino explaining what has happened to you and how you got your skin.

Harder challenge: To write the letter from one of the other character's perspective. Remember to use the past perfect tense.

Watch the tutorial and use the checklist to help you.

Aim to write at least a page. You can type your letter if you prefer.

Evaluate your letter linked to the success criteria.

12:30-1:30

Lunch

1:30-2:30

Science

L.O: To understanding adaptation (know: understanding)

Success criteria:

1. I can record what I already know about adaptation

2. I can include the skills I will need to use

3 I can ask questions I want to investigate on adaptation

Task: To create a mind map on Adaptation

Over the next few weeks are focusing on how animals and plants adapt to their environment to survive. The outcome will be to produce a guide of your choice on adaptation which we will share with other year groups in key stage two.

For your mind map this afternoon please include:

What is the task?

Explain what the task is and the purpose of it.

What I already know.
What do I need to know?

List all the things you will need to know to complete this outcome

3. What skills will I use?

List all the skills you will need to be able to complete this outcome.

4. Questions you have about adaptation.

5. Key vocabulary

Include drawings and illustrations too for your mind map.

For more guidance please look at the example below.

Remember to consider your layout and presentation-aim high like you do in your learning journals/books at school.

There is an enlarged version of this to download in the resources below.

2:30-2:35

Well-being

This session is a meditation called Headphones of Relaxation.

2:35- 3:05

PE

You don't need any specific equipment for this session.

Alternatively you can do an exercise of your choice for example a Joe Wicks workout https://www.youtube.com/playlist?list=PLyCLoPd4VxBsXs1WmPcektsQyFbXTf9FO

3:05-3:15

Story time

If you usually do Lexia or IDL during this time do so first and then listen to the next part of the story.

We are now on chapter 15!