Tuesday 26th January 2021
Good morning everyone!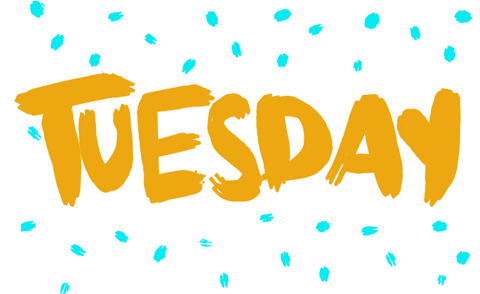 I hope that you are all well and I am really looking forward to seeing you on zoom today. Please make sure you come along with any questions you have about previous learning or today's learning.
We are now moving forward in our learning about measurements to measurements of time. We are not focusing solely on telling the time (although this is definitely helpful) but more about converting between units of time. Today we are starting with converting between 12 and 24 hour times.
Don't forget to send me your amazing work!
Have a lovely day
Miss McCann
Please email me on kmccann@four-elms.kent.sch.uk
Time

Learning

9:00-10:00

Maths

L.O- To understand how to convert between 12 and 24 hour clock times

Success Criteria:

I can use am and pm to write 12 hour clock times
I can use convert between 12 hour and 24 hour clock times
I can order times of both 12 and 24 hour clock times.

Like yesterday I would like you to work your way through each challenge starting with green to orange and then red if you have time.

I would suggest to watch the whole video tutorial and then work your way through the challenges. This should be a recap of previous learning moving between 12 and 24 hour clocks but please let me know if you need further explanation.

Green- identify changing 24 hour times into 12 hours

Orange- Convert between 12 and 24 hour times

Red- Order 12 and 24 hour times

10-10:15

Catch-up zoom

I'm looking forward to seeing you all on zoom. This is a chance for you to see all of your friends and ask any questions about today's learning. The link for the zoom will have been sent to your parent's email. Can you please make sure you log in with your name so I know who I am letting into the zoom.

10:15- 10:30

Arithmetic

Please complete challenge 1 or challenge 2. Remember to use the efficient strategies you have been taught in class. Once completed check your answers on the answer sheet provided.

10:30-11:00

Break

11:00- 12:30

English- Guided reading and writing

L.O: To show my understanding of building tension and pace (show: applying)

Success criteria

I can use short sentences
I can use deliberate vocabulary choices
I can integrate dialogue to advance the action
I can use internal monologue

Read The Elephant's Child by Rudyard Kipling pages 1- page 3 up to 'I think, said the Crocodile—and he said it between his teeth, like this—'I think to-day I will begin with Elephant's Child!' Please don't read any further. You can listen to the story instead if you wish, but please don't watch any further than above.

Answer the following questions:

How is the elephant's child's nose described at the beginning of the story?
How does the author show the elephant's child is full of 'satiable curtiosity?'
What do you think of how the elephant's child was treated by different characters in the story so far? Explain your reasoning with evidence from the text.
'I think to-day I will begin with Elephant's Child!' What can the reader infer from this sentence?

Main task: To continue the story in the style of the author from 'I think, said the Crocodile—and he said it between his teeth, like this—'I think to-day I will begin with Elephant's Child!'

Watch the tutorial and read the checklist to help you.

Aim for a page of quality writing. Remember you can type your story if you prefer.

Evaluate your writing against the success criteria giving examples of where you have included this.

12:30-1:30

Lunch

1:30-2:30

Well-being with Mrs Brocker

Year 5
Please read pages 101 to 103.
I would like to see if you can take any of the recommendations and put them into practice this week.
Have fun!
Warm Regards
Mrs Brocker

Year 6

Write a paragraph about a time when you showed resilience.

There is some information below to help you.
Have fun.
Mrs Brocker

2:30- 3:00

Science

L.O: To identify how animals are adapted to suit their environment in different ways (know: understanding)

Success criteria

1. I can identify advantages and disadvantages of certain characteristics

2. I can use scientific vocabulary

3. I can report and present findings

Today you are going to be learning about adaptation.

Read through the PowerPoint below and answer the questions.

Watch some of videos from the following link provided and make notes in your own words. You don't need to watch all of them; choose at least 2 which you think would be useful for your research. Keep your notes-you will need them later.

3:00-3:15

Story time

If you usually do Lexia or IDL during this time do so first and then listen to the next part of the story.

We are now on chapter 16.