Wednesday 20th January 2021
Hi everyone,
I hope you're all well!
I'm so pleased we now get to see each other everyday on zoom so we can catchup as a class. Remember to come along with ANY questions about the home learning.
Remember for our zoom today if you want to you can join with a virtual background of your choice (be sensible please).
Keep sending your fantastic work to me each day. Seeing how hard you're all working really brightens my day!
Miss McCann
Please email me on kmccann@four-elms.kent.sch.uk or headteacher@four-elms.kent.sch.uk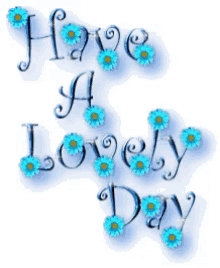 Time

Learning

9:00-10:00

Maths

L.O- To solve problems involving mass and money

Success criteria

I can read and interpret tables with money
I can decide how to partition mass in g and kg
I can add and subtract accurately

To begin let's recap the different measurements and when they are used. Draw a line to match the units of measurement to the way in which we use them. I will go through the answers on the video.

Green- To calculate the cost of parcels by joining two values together

Orange- To calculate the cost of parcels by joining more than two values together

Red- To calculate the cost of parcels by joining multiple values together.

I would suggest for today to start with the green challenge, mark your answers and if you really understand then move on to the orange or red challenge.

10-10:15

Catch-up zoom

I'm looking forward to seeing you all on zoom. This is a chance for you to see all of your friends and ask any questions about today's learning. The link for the zoom will have been sent to your parent's email. Can you please make sure you log in with your name so I know who I am letting into the zoom.

Today we said if you want to you can change your virtual background. Make sure this is appropriate before joining.

10:15- 10:30

Arithmetic

Please complete challenge 1 or challenge 2. Remember to use the efficient strategies you have been taught in class. Once completed check your answers on the answer sheet provided.

10:30-11:00

Break

11:00- 12:30

English

L.O: To understand the features of a comic strip (know: understanding)

Success criteria:

I can use thought and speech bubbles
I can use informal language
I can consider the layout and presentation

Task:

To create a comic strip to show part of the story Giant's Necklace by Michael Morpurgo.

Watch the tutorial on creating a plan for a comic strip. I have included an example plan of a comic strip in the attachments below.

Read the PowerPoint on 'The features of a comic strip' below so that you understand what you need to include.

Now chose part of The Giant's Necklace you want to turn into a comic strip.

Remember to:

plan your comic strip first
draw pictures of the characters and use speech bubbles and thoughts bubbles to put the characters words inside.
Aim to do at least 6 frames for your cartoon.
Think about what the characters would say to each other.
Remember comic strips use more informal language.

12:30-1:30

Lunch

1:30-1:40

Well-being

1:40-2:30

Geography

Recap your learning about Mary Anning by completing Jackson's quiz below. Email me your answers and we will see who manages to get full marks!

L.O: To show my understanding of tectonic plates (show: applying)

Success criteria:

1.I can illustrate my understanding of tectonic plates

2.I can consider my layout and presentation

3.I can use scientific language

Task:

Present what you have learnt about tectonic plates from the previous session to an audience who don't know anything about them. You can chose how you wish to present your learning. For example you could: do a PowerPoint, write a scientific report, draw diagrams and illustrate them or create a quiz.

Remember to:

use headings and sub-heading
consider the best way to present your learning
give clear explanations in your own words
use scientific vocabulary and give definition
aim to be the best you can be (article 6)

2:30- 3:00

PE

You don't need any specific equipment for this session.

Alternatively you can do an exercise of your choice for example a Joe Wicks workout https://www.youtube.com/playlist?list=PLyCLoPd4VxBsXs1WmPcektsQyFbXTf9FO

3:00-3:15

Story time

If you usually do Lexia or IDL during this time do so first and then listen to the next part of the story.

We are now on chapters 11 and 12!